Anti burglary protection on sectional doors – proven safety!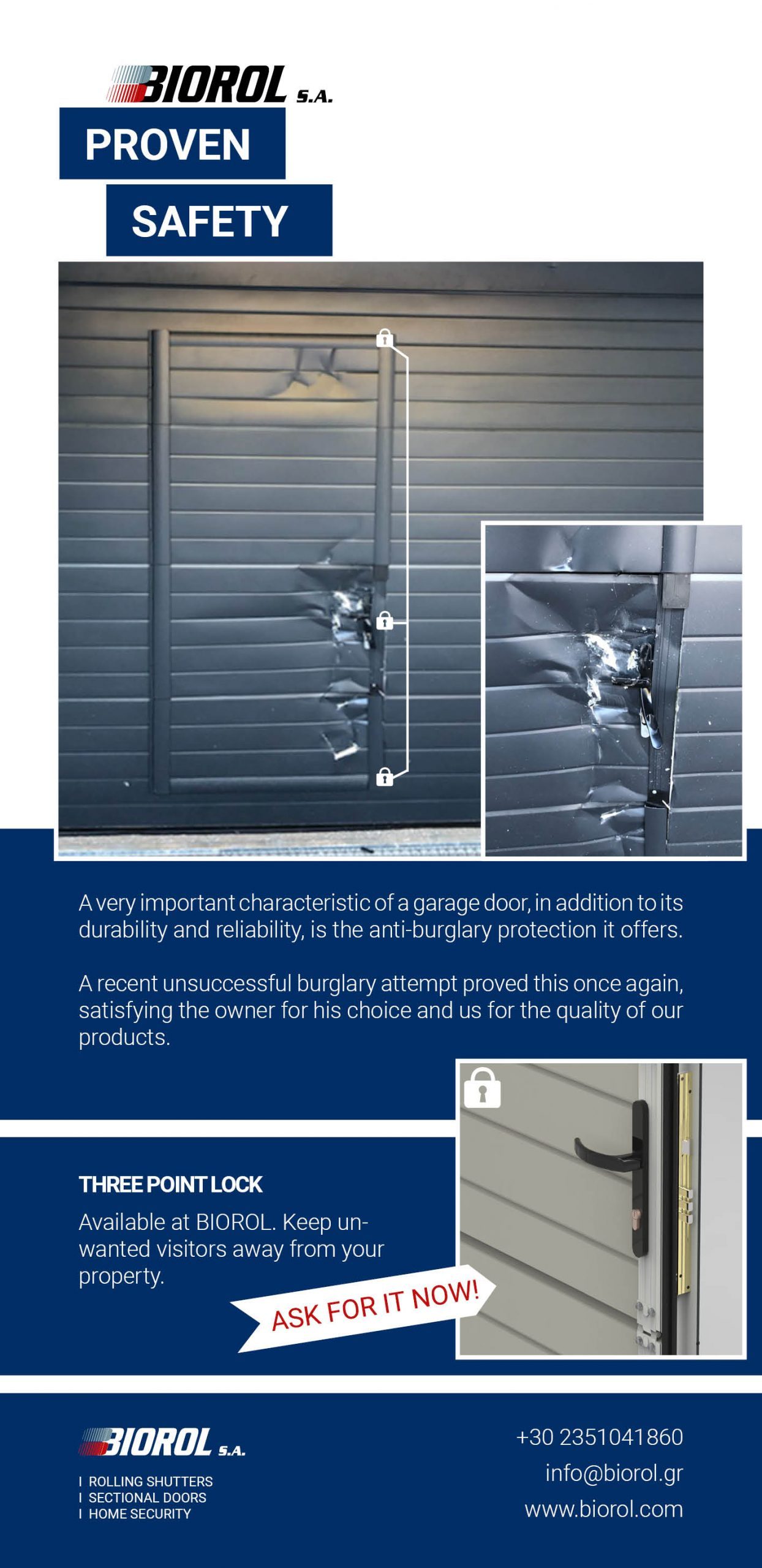 A very important characteristic of a garage door, in addition to its durability and reliability, is the anti-burglary protection it offers.
A recent unsuccessful burglary attempt proved this once again, satisfying the owner for his choice and us for the quality of our products.